4th of July celebration!
Now that the high water is behind us, let's talk about the 4th of July! Yes, Friends of Lake Eau Claire is still holding our annual fireworks show. It will be on Saturday, July 4th. We are so excited about this year's display because it will be our biggest one yet. If you recall, the fireworks show is paid for completely by donations from all of you. In 2019 we collected $4,500 in donations, thank you so much!
Along with the fireworks show, the annual boat parade hosted by The Pirates is scheduled to happen as well. There isn't a theme for the boat parade as a whole. Entrants are encouraged to develop their own individual themes for their boats or pontoons and imagination is the limit! The Pirates — or the aging remnants — encourage ALL to enter and join in the fun! 4 o'clock on the 4th!! Be there!
Captains: Howell Davis (Chris Nelson) and Capt. Blackbeard (Mike O'Connor) — will be hosting the event!
Now remember, if you want the 2021 fireworks show to continue and be spectacular, donate now! All donations collected in 2020 will be put towards next year's show. https://www.memberplanet.com/campaign/lakeeauclaireassociation/2021_fireworks
Details
Please be advised that we received word from Tom Mayer at the Lake Eau Claire dam that the lake is rising. The park received approximately 3.15 inches of rain thus far and the gates are wide open. Mead Lake in Clark County received 2 plus inches and currently has 3 of their gates wide open. Their levels affect us. We have absolutely no prediction of a crest at this time.
Please be aware that the lake is on the rise so if you have items that need to be secured, you may want to do that soon.
Thanks,
Friends of Lake Eau Claire
Details
When: Saturday, January 11, 2020
Where: Augusta Lion's Hall, downtown Augusta
Time: Social Hour: 5:00 – 6:30pm -- Dinner: 6:30pm -- Short Program/Prizes: 7:30pm
Cost: $20 per person, payable at the event
Details
Our next scheduled fish crib building and installation date is set for Saturday, September 14th at the North boat landing at 8 am.
WHAT WE NEED:
We need workers - Bring work gloves, work boots, a good hat, some tools if you have them. Bring a life jacket if you want to go out on one of the two pontoons to push cribs into the water, but this work is heavy lifting. Helpers who go out on the pontoons need to sign a waiver before they go.
We need branches - Do you plan to cut some pine branches or hardwood branches soon? Well, we need them. We take all kinds but prefer 1 to 2-inch diameter branches 6 to 8 feet long. Instead of burning them, just drop them off at the northeast corner of the North Boat Landing before Sept. 14th.
If you can help, please contact us here
Thank you to all of the volunteers & organizers!
Details
Happy Friday!
This is the weekend of the Friends of Lake Eau Claire Annual Picnic and Meeting! I'm hoping this is our best attended picnic yet! Below is the information and the meeting agenda. I'm also excited to mention that Tom Mayer, the Lake Eau Claire Dam Manager, will be speaking/doing a question and answer session at the end of the meeting. I receive a lot of questions about high water so this is the time to ask your questions!
If you have new neighbors, invite them to the picnic! I hope to see you there.
WHAT: Friends of Lake Eau Claire Annual Meeting & Picnic
WHERE: Lake Eau Claire County Park/Clubhouse on SD
WHEN: Saturday, August 17th – 4PM Social Hour and 5PM Dinner/Meeting
COST: $10 Adults and $5 for Children ages 5-12
FREE BEER: Donated by Pam & Todd Hanson
MENU: Pulled pork, Potato Salad, Fruit, Ice Cream, Water, Pop, Beer
Lake Eau Claire Association Annual Meeting
Agenda
August 17, 2019
Call to order
Review and approval of minutes from August 18, 2018 annual meeting
Review and approval of Treasurer's Report
Review of annual audit of financials
Introduction to the current 2018-2019 board of director members (12)
President's Report
President's Award
Bylaw revision, discussion, vote
Election of new board of director members –
Speaker – Question/Answer session by Tom Mayer, Lake Eau Claire Dam Manager
Other Business:
Adjourn
Details
Lake Eau Claire Emergency Warning Siren...coming soon
The impact of severe weather on residents, businesses, and visitors of Lake Eau Claire has become increasingly noticeable. As the use of the lake and surrounding water shed increases, so does the demand for safety. The Lake Eau Claire area was recently described as a "dead spot" for emergency warning systems in Eau Claire County.
Details
Department of Natural Resources (DNR) approves Lake Eau Claire to clean out sand traps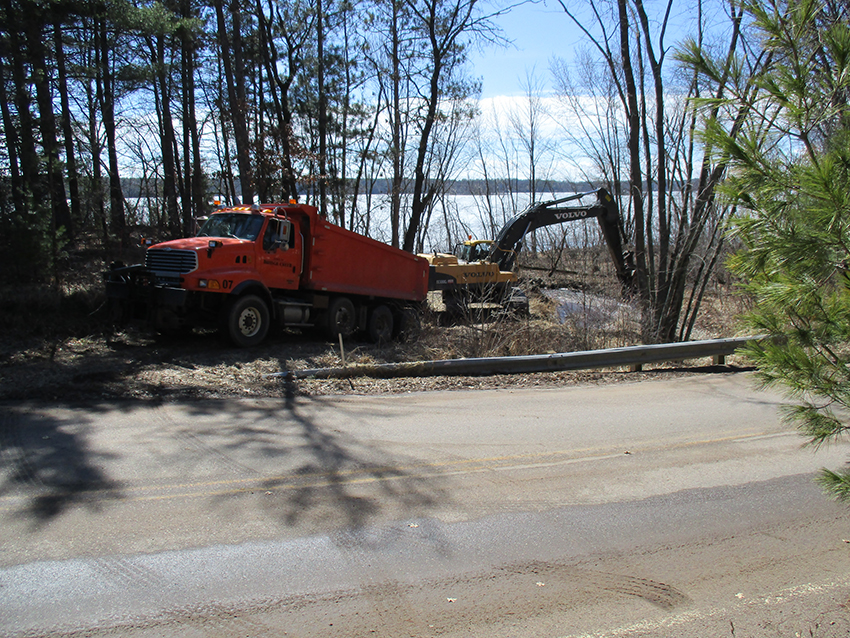 Details